If there's one word that immediately jumps into my mind when it comes to fall/winter fashion – it's layering. And while it may seem easy, I think there is a distinct art to layering that is not always easy to master.
Layering is also a central concept for minimalist style. It allows for creativity, but it also infuses practicality, especially in this season, when we have to be equally prepared for freezing cold outside and quite warm temperature inside.
A neutral color palette, which is characteristic of minimal style, also works well in layers – we can play on subtle contrasts or use monochrome as well.
And finally, minimalist style is often about a mixture of simple and unique cuts, different silhouettes and textures, which paired together can result in classic, but interesting combinations.
Here are my favorite minimalist layering tips and techniques.
If you go for monochrome, varying the textures is essential
Dressing head-to-toe in one color (or slightly different shades) can usually only work with different textures and fabrics that add depth and dimension to the clothes. Otherwise it can look too flat or overwhelming. Try mixing heavier and softer textures, like wool, silk, cotton, leather, or insert a different texture as the mid-layer.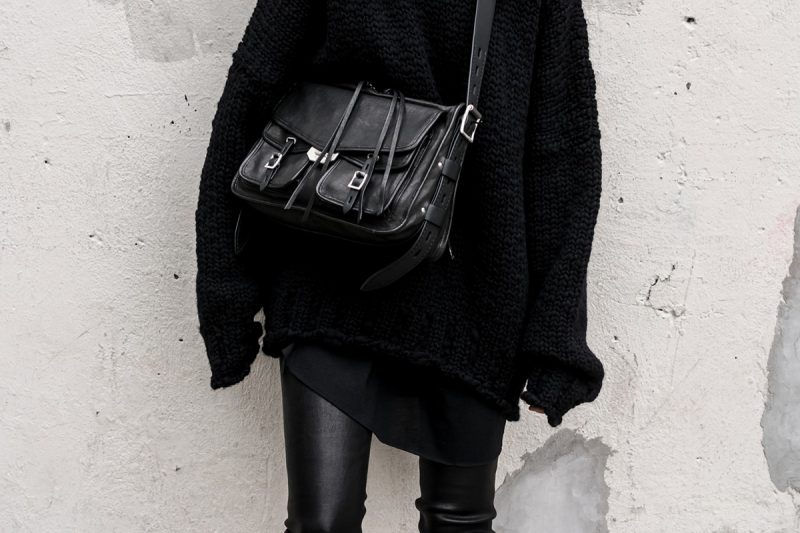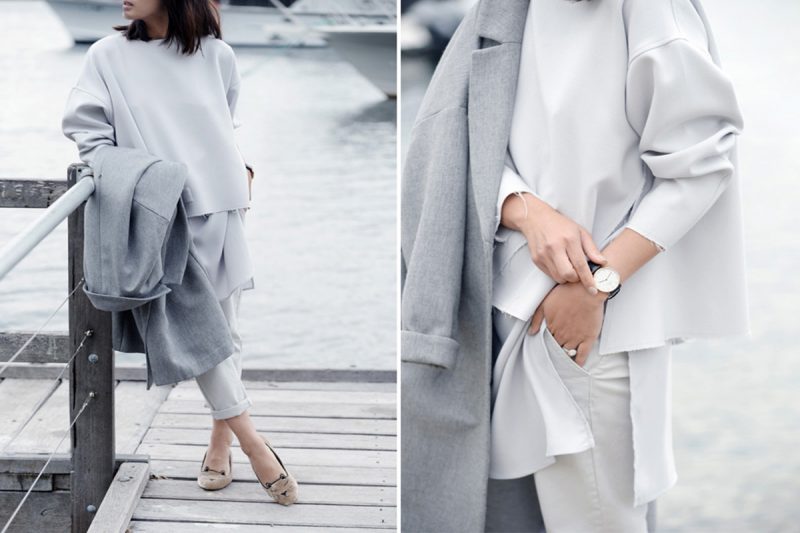 Source: FIGTNY, Vogue Australia 
Coats and jackets don't need to be the last layer
Who says outerwear should always be the last layer? Blazers, coats, jackets, but even leather jackets can function just as well as middle layers. Just try to choose a relatively lighter piece and pair it with an oversized coat.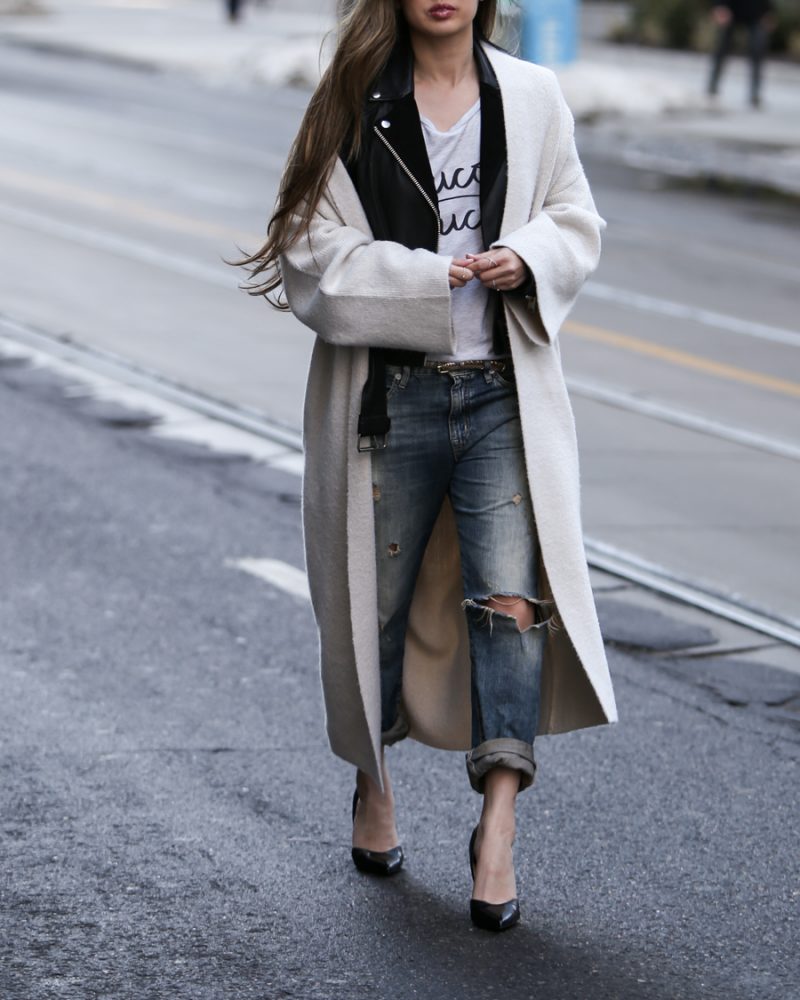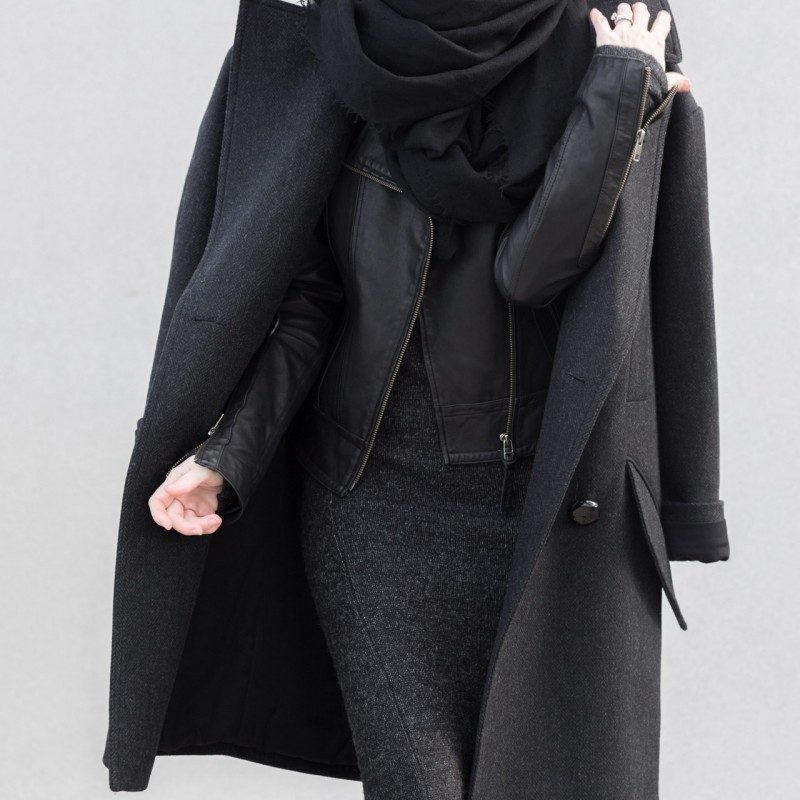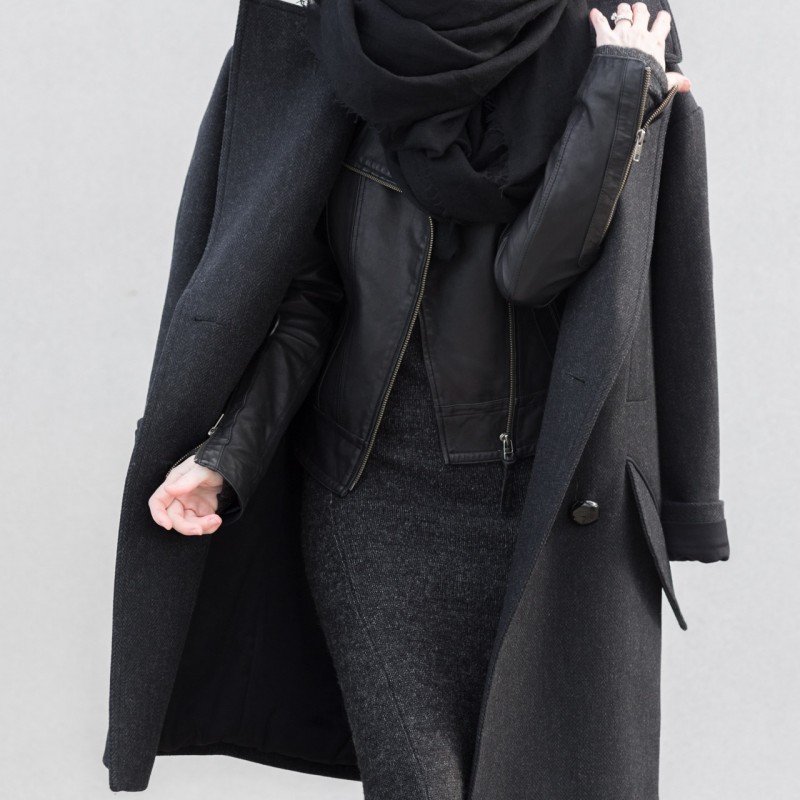 Source: That So Tee, FIGTNY
Knits on knits
Layered knits look cool and they are also quite practical (double warmth), but we do need to pay attention to the individual items. If they are all too heavy, our look will be more Michelin-figure and less effortless French style. Try combining lighter and heaver knits, or different lengths and colors to ensure the layers are nicely separated.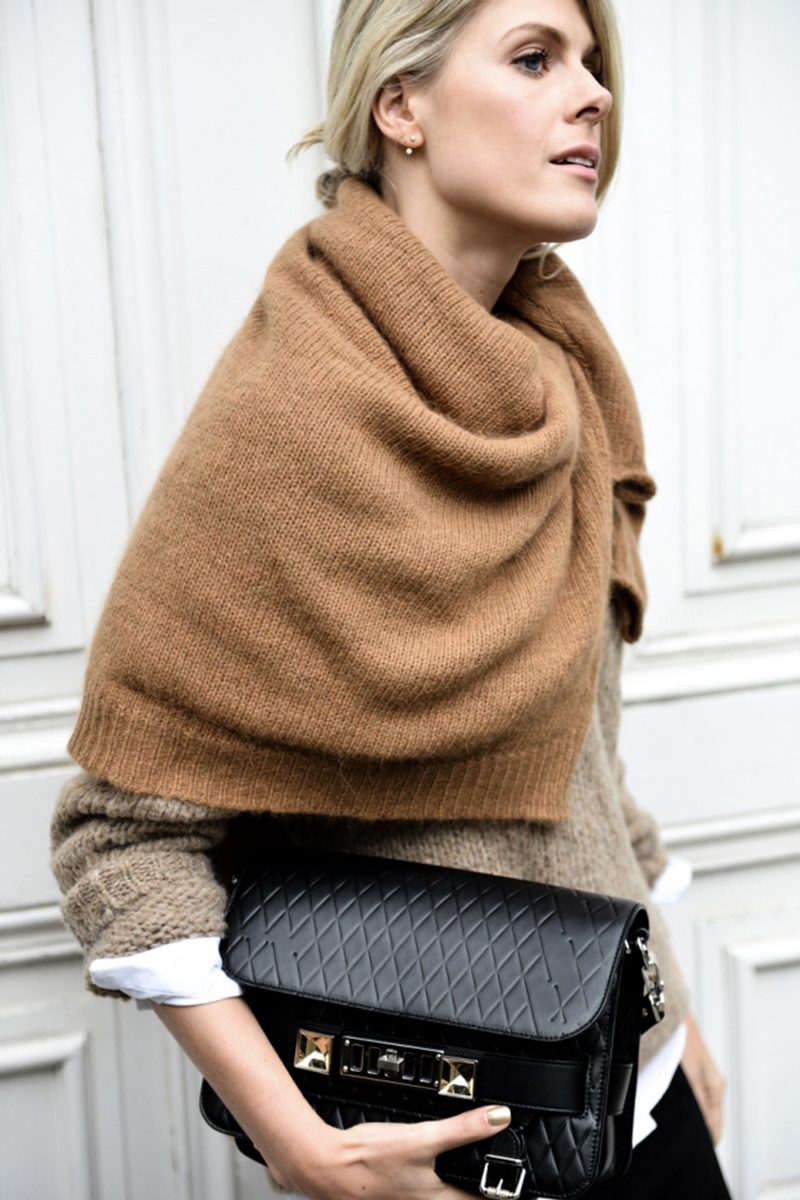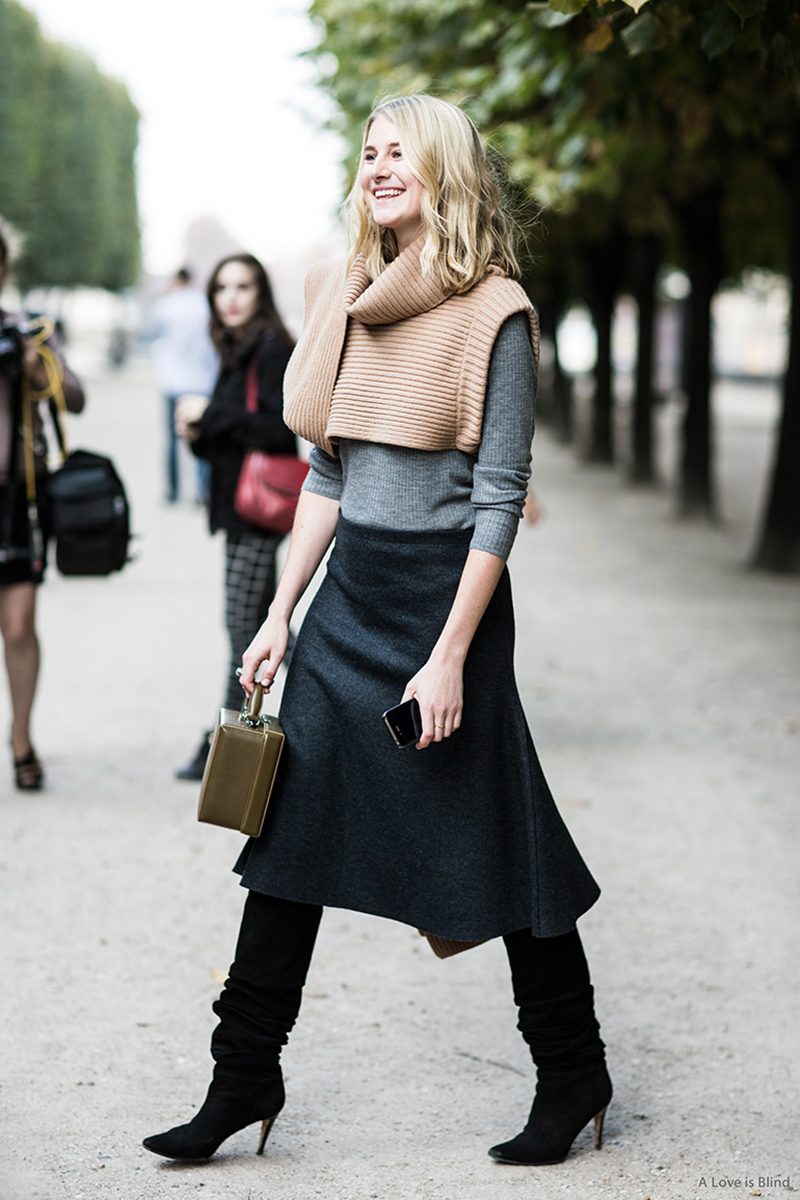 Source: Fashionata, Sandra Semburg
Use oversized scarves to create the illusion of layers
Oversized wool or cashmere scarves are the best tools for creating an illusion of layers even if you're not wearing many. The bigger, the better – drape it over your shoulders or neck, use a belt to create a silhouette, or just let it cascade down and flow around your body. If it's the same shade as your coat or blazer, it adds a depth to the layered look, if it's different, it adds some interesting contrast.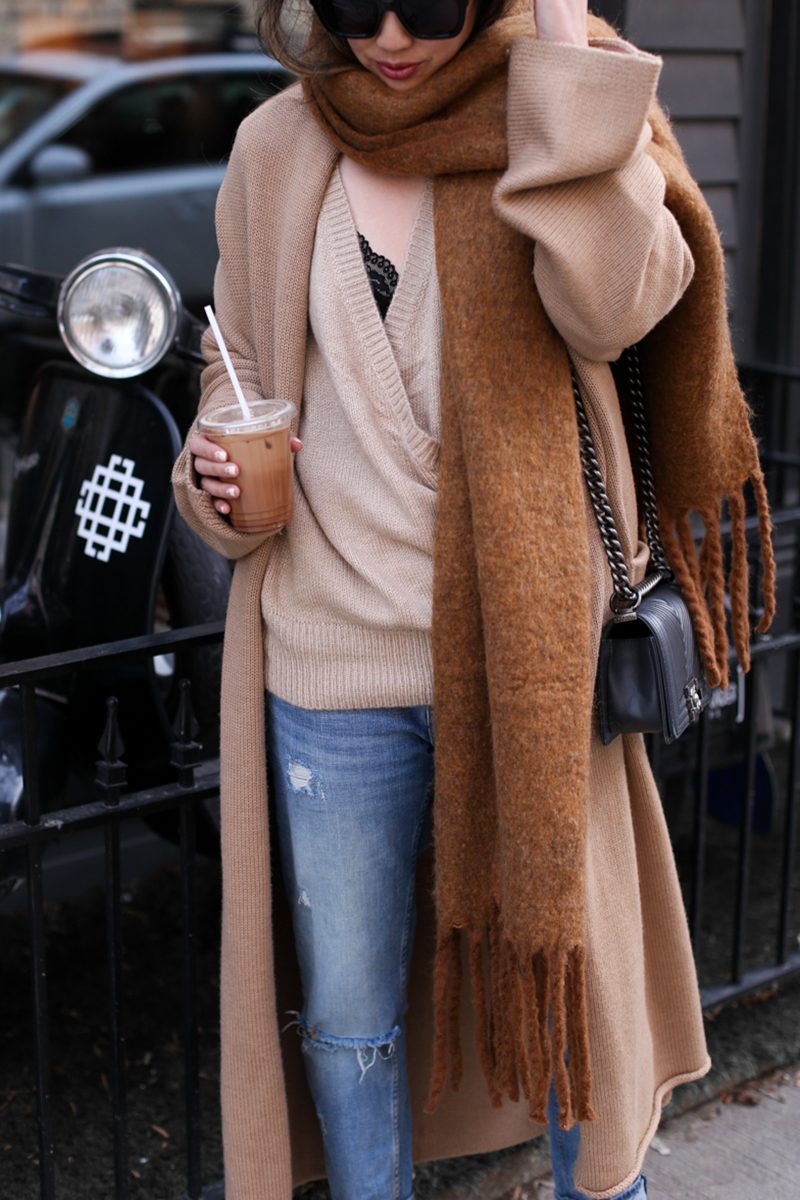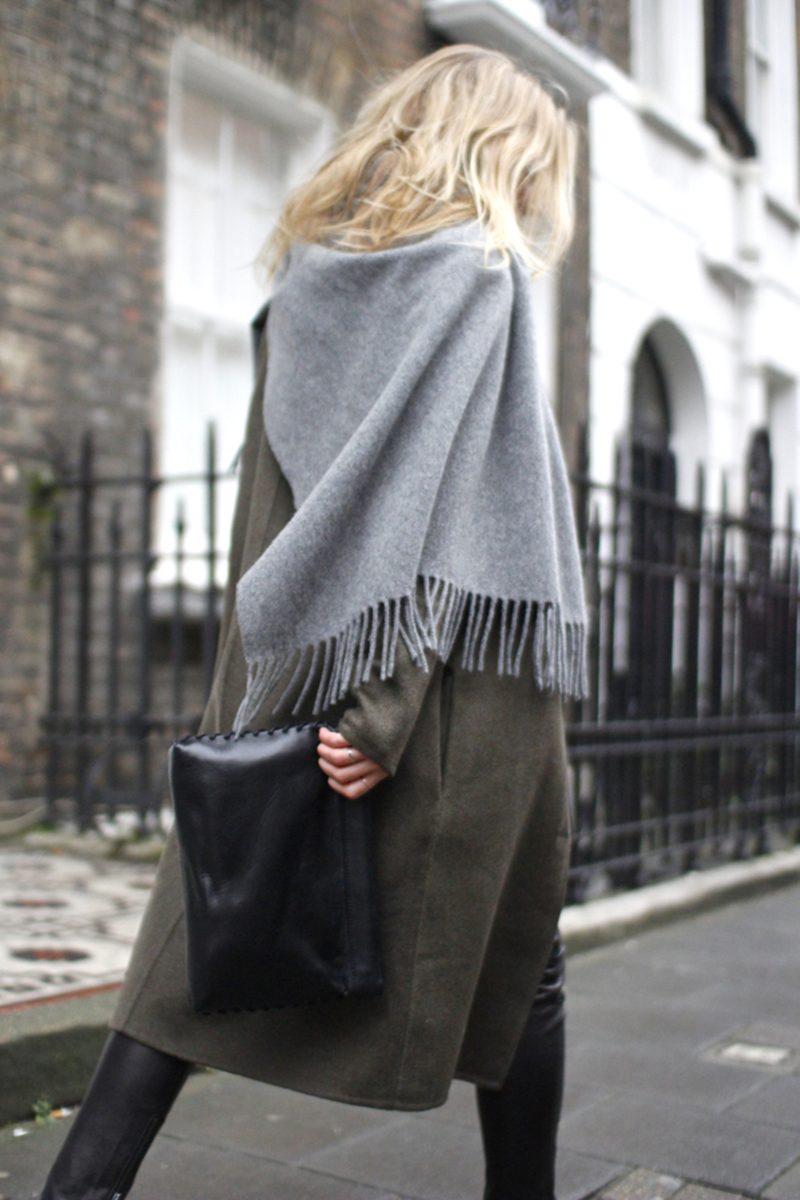 Source: That So Tee, Fashion Me Now
When in doubt, go for a white shirt
The white shirt is probably the ultimate layering essential. It's neutral, goes with pretty much everything, and is very versatile. Tucked in, hanging loose, under a dress, sweater, coat, or blazer, slim and fitted or oversized – the possibilities are pretty much endless.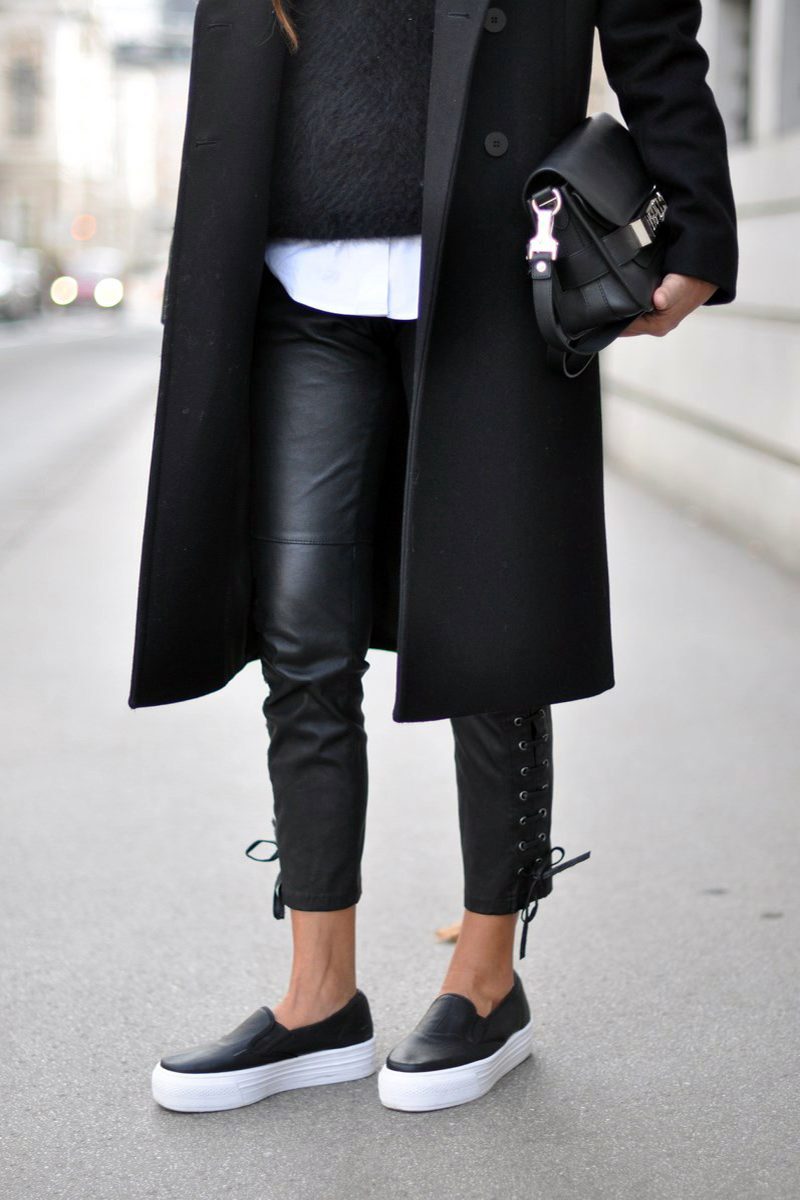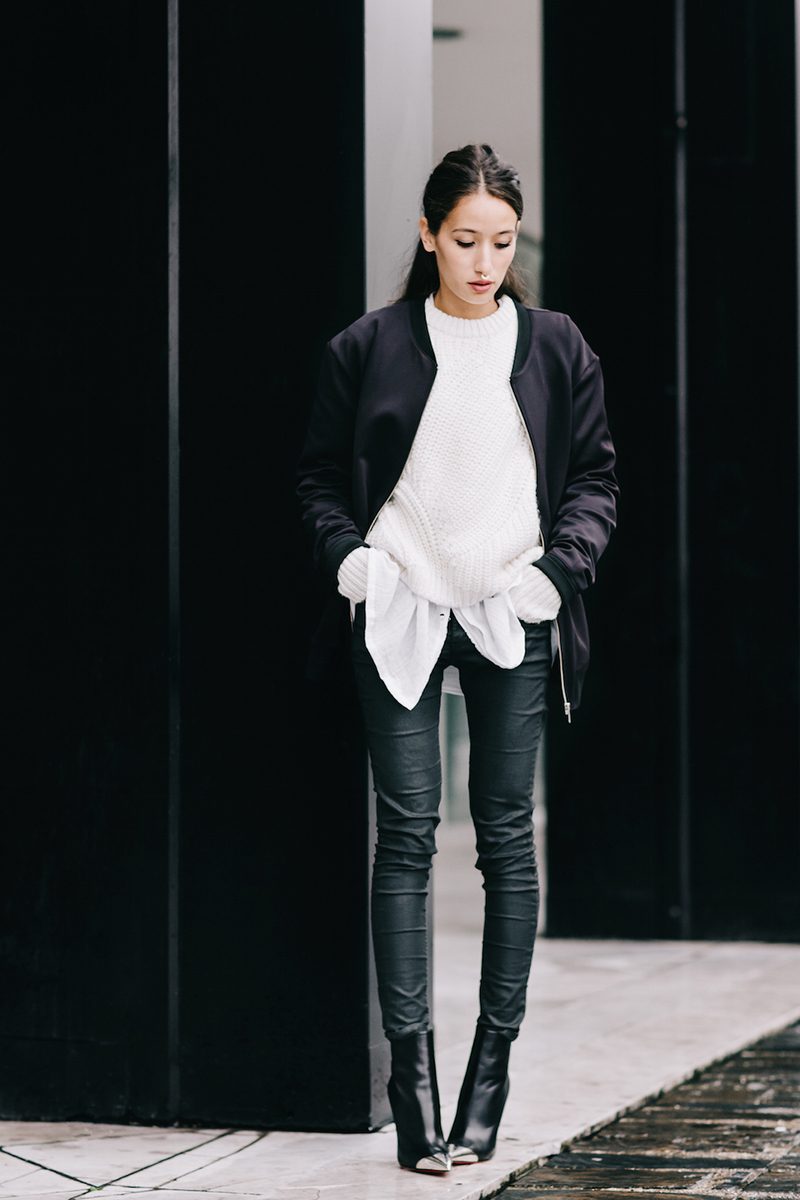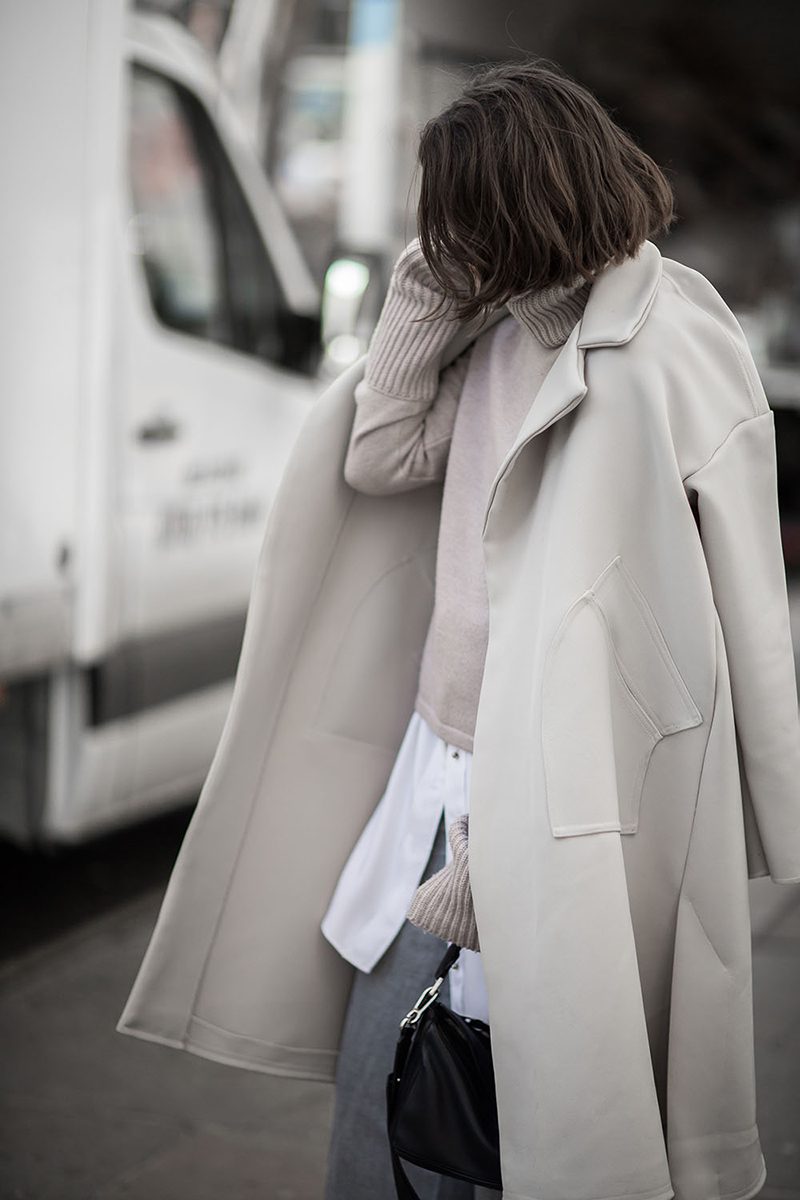 Source: Fashion Landscape, Alex's Closet, Girl A La Mode
Patterned items can be incorporated into minimal style
While minimalist style is usually associated with a simple, neutral color palette and not with bold patterns, it doesn't mean they have to be completely eliminated from your wardrobe. I think one subtle pattern, in harmony with the color palette of your outfit, can look really good, especially as the middle layer.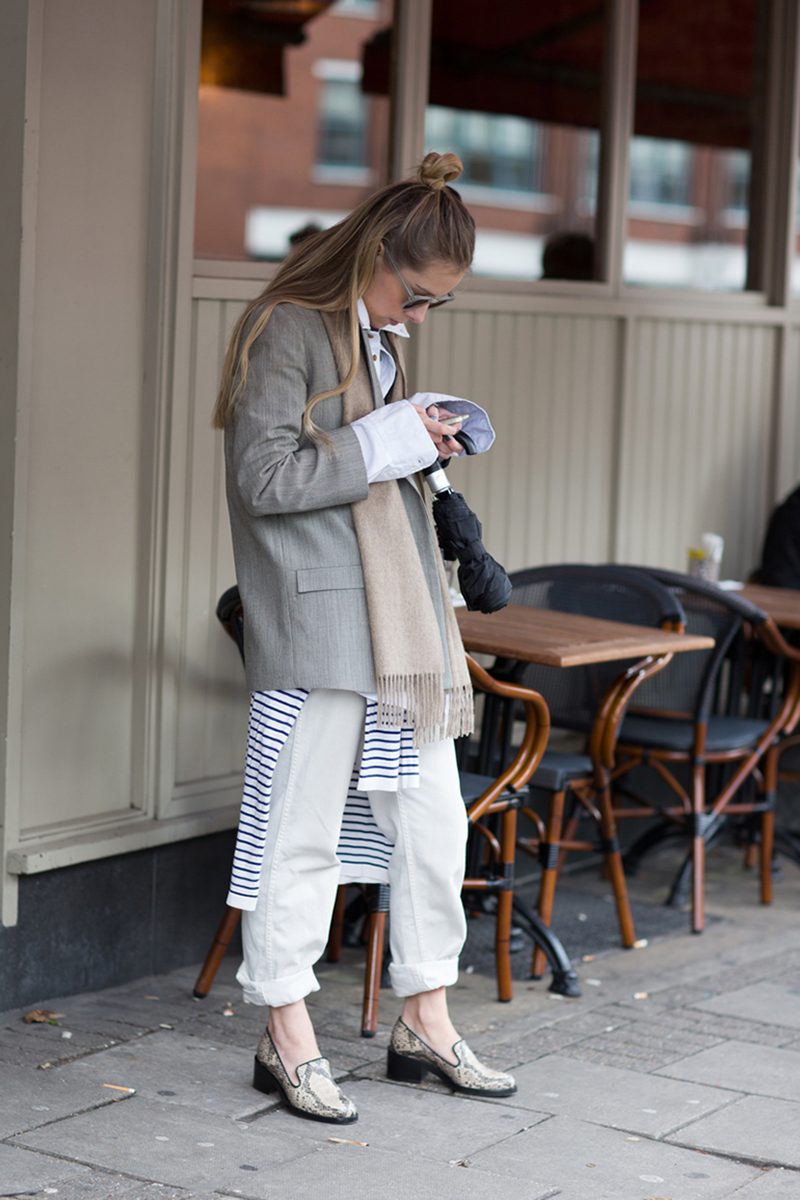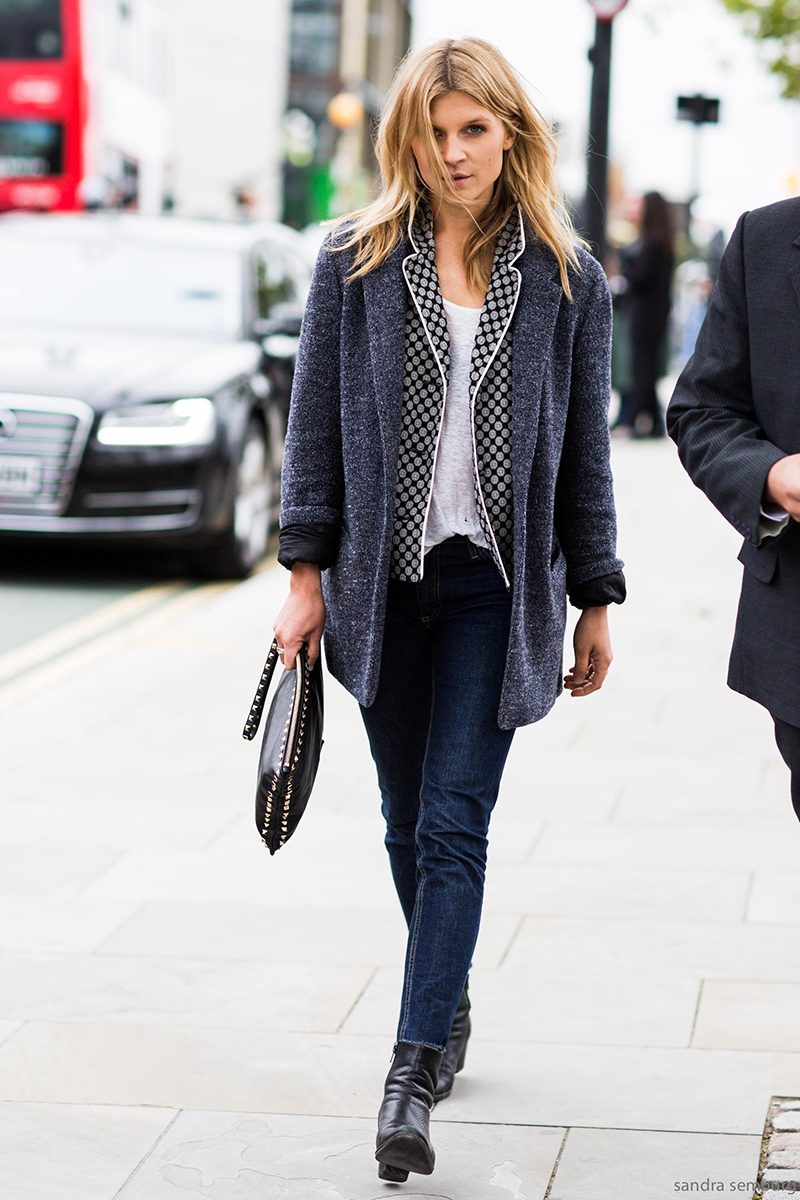 Source: Sandra Semburg, Sandra Semburg
Don't forget about the sleeves
Playing with different sleeve lengths is an easy way to add a little layering flair to your outfit. Pair a shorter sleeved coat with a sweater or roll up the sleeves and show off a different color or texture.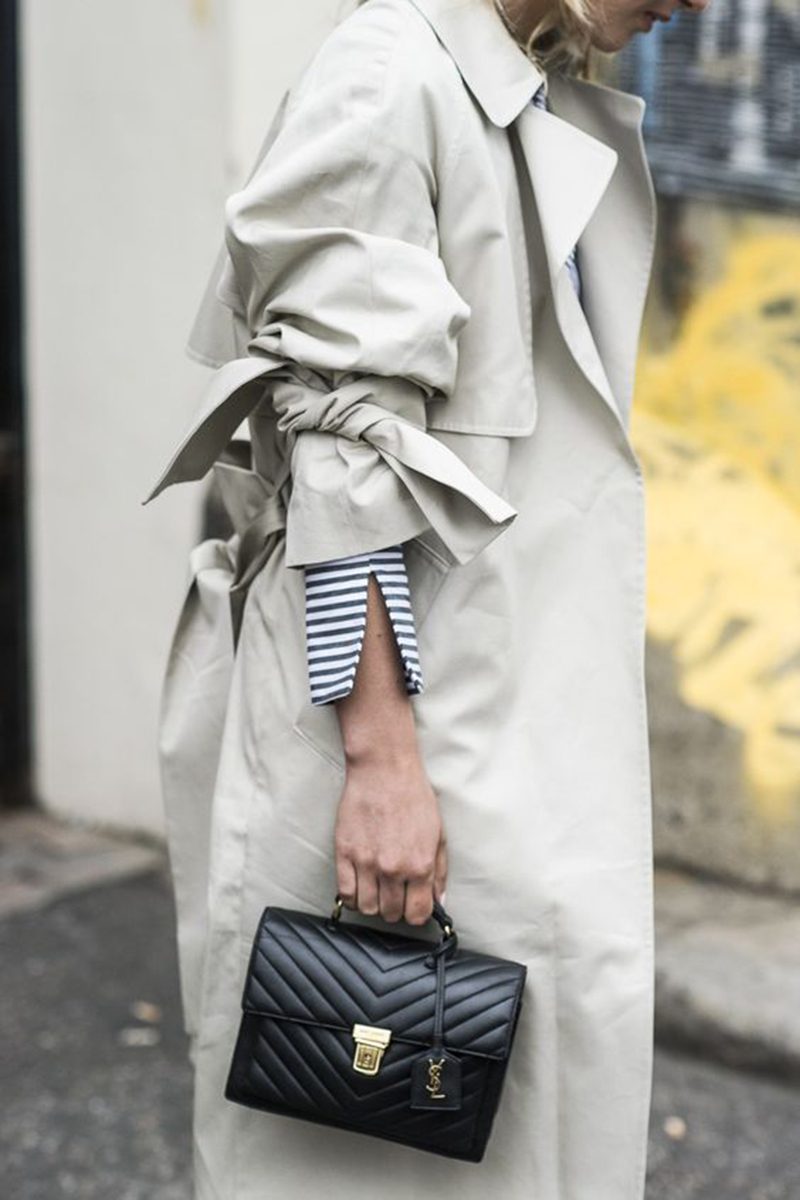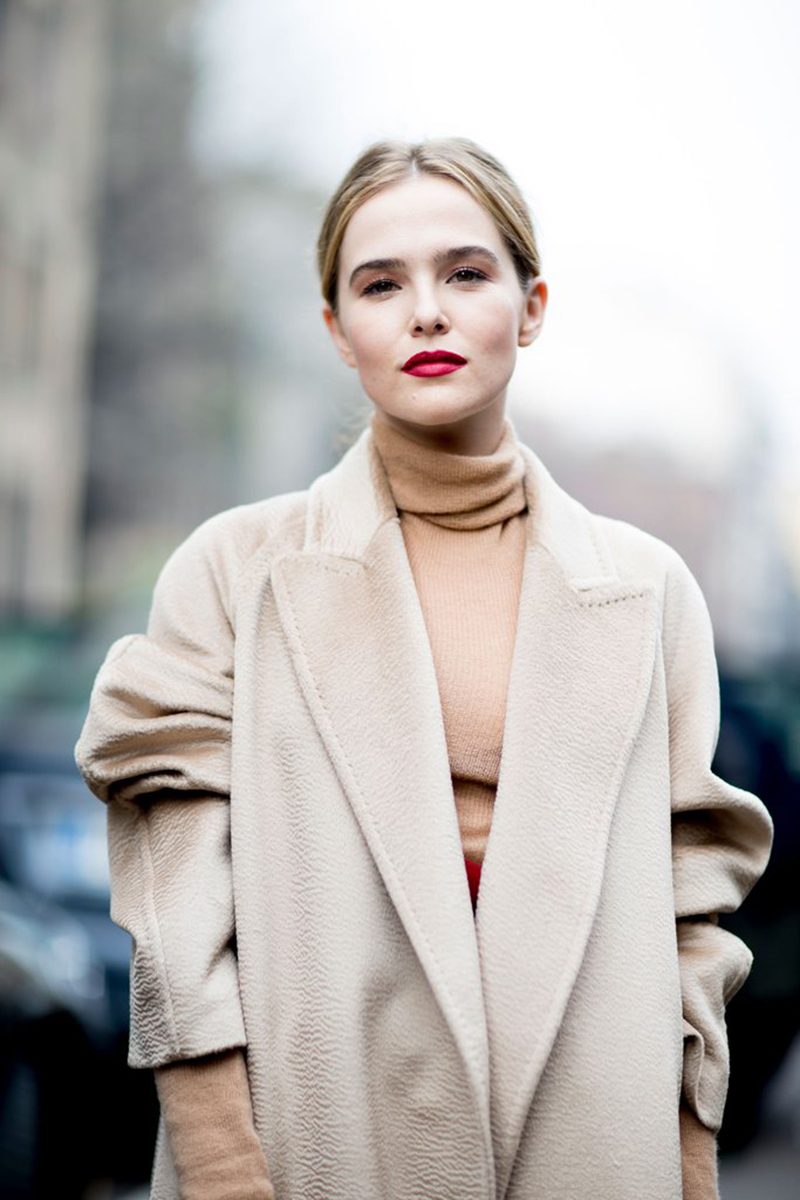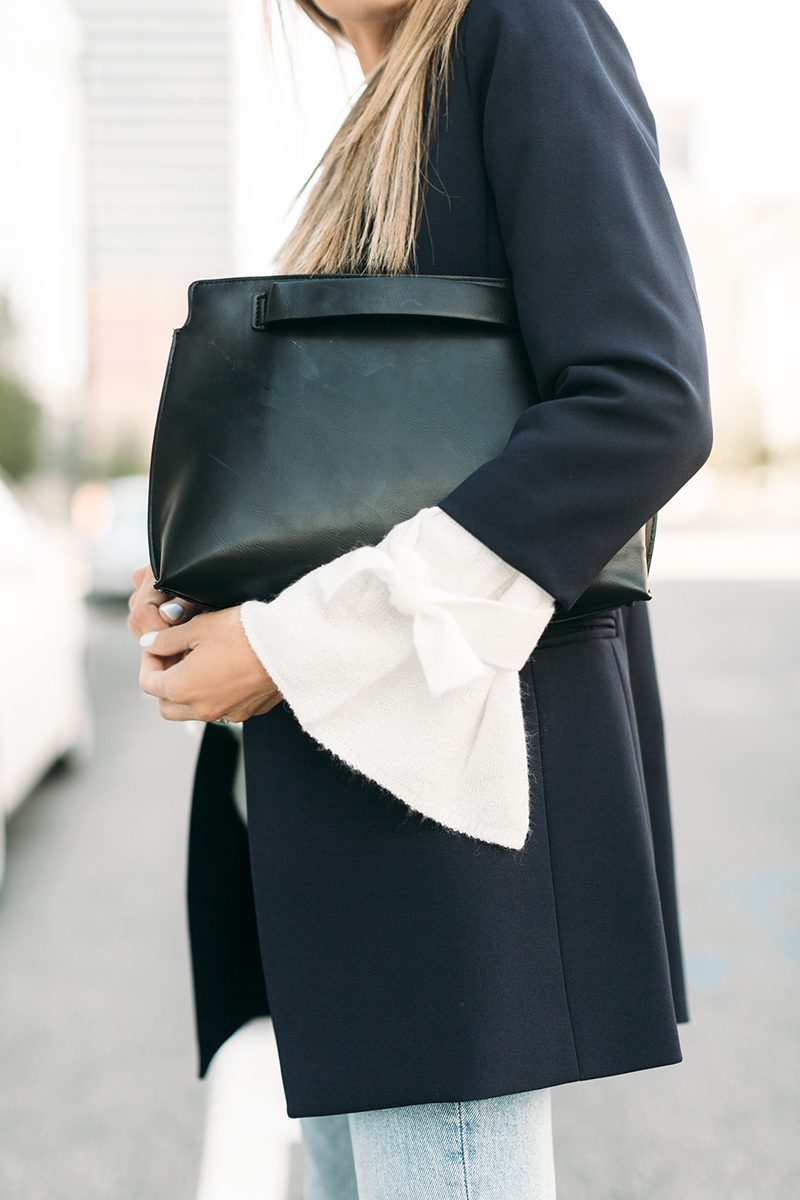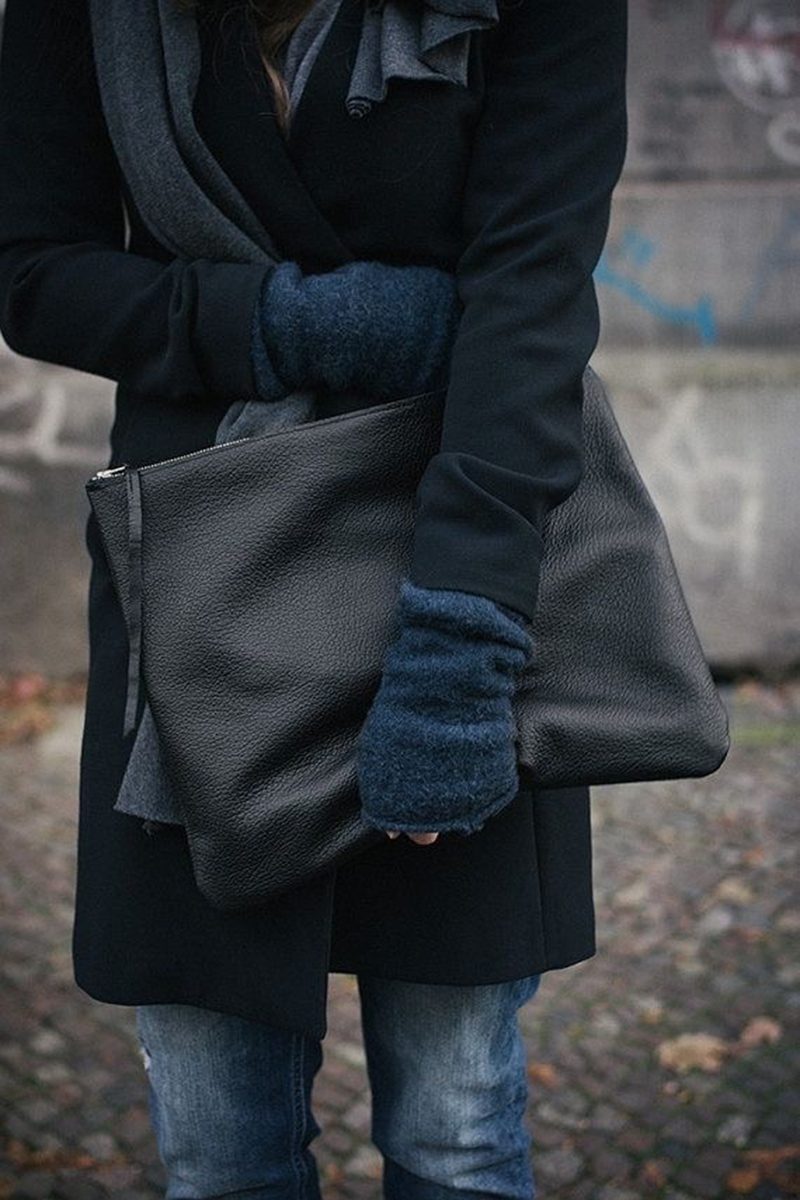 Source: Julien Boudet for W magazine, IMAXTREE/Vincenzo Grillo via Popsugar, Hello Fashion, Patkas Berlin
For more minimalist style inspiration:
+ Minimalist fashion inspiration Pinterest board
+ Minimalist fashion inspiration: Fall
+ Stylish minimalist looks for summer
+ 3 ways to add color to your minimalist wardrobe
SaveSave
SaveSave
SaveSave
SaveSave
SaveSaveSaveSave
SaveSave