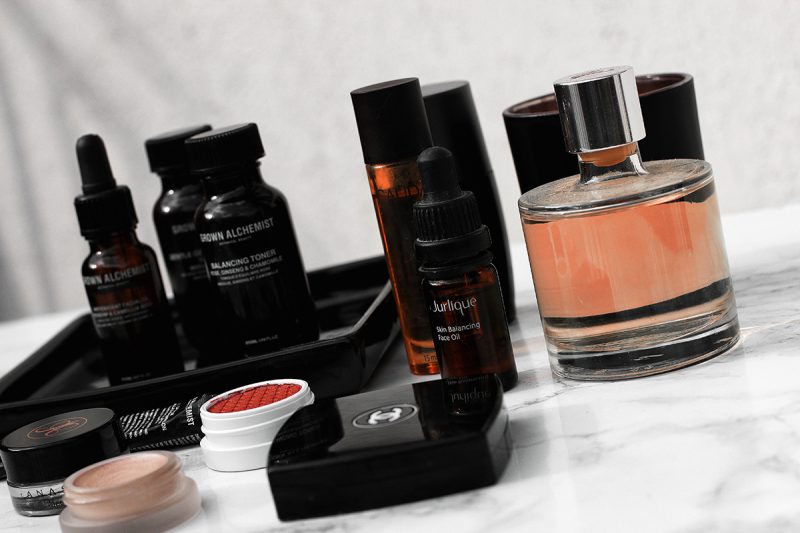 As I mentioned in my winter skincare 101 post, this is really the season for skin care oils. I mean, I use them all year round, but if there's one time they really come in handy, it's the winter season.
You can buy them literally everywhere and at every price category, from the extra luxurious facial oils to gems at the beauty aisle of your regular health store. You can use oils on your face, hand, hair, or body. There are pure plant oils (like The Ordinary 100% Organic Cold-Pressed Rose Hip Seed Oil and blended versions as well (like this Beuti Skincare Beauty Sleep Elixir Facial Oil).
The possibilities are virtually endless.
The benefits of skin care oils
+ Many oils are a natural source of powerful antioxidants and vitamins
+ Can deliver fatty acids that promote healthy cell function, keep elasticity, calm and moisturize skin
+ Can provide a boost of hydration with almost instantaneous effect, while also locking in moisture
+ Some oils have potent anti-inflammatory and nourishing properties
+ They protect the skin's barrier
+ Can balance the oil production of skin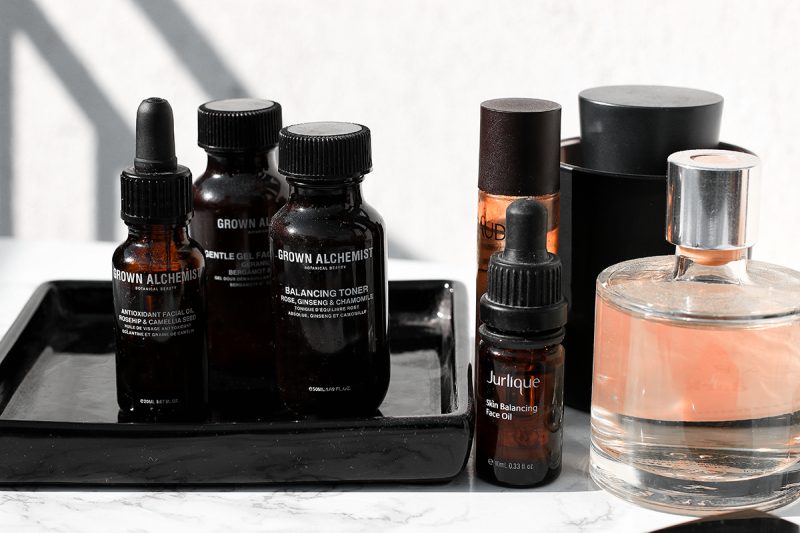 How to use oils in your skin care routine
As a cleanser //
I wrote about the many benefits of oil cleansing and why you should definitely use one in my post on double cleansing. Oil and balm cleansers are especially useful in the winter when we have to be extra careful with protecting and moisturizing our skin. Good cleansing oils also contain other important ingredients like antioxidants or vitamins that also provide our skin a much-needed boost.
As a serum //
Facial oils that are full of gorgeous ingredients, like antioxidants, vitamins, fatty acids can be used instead of your regular serum.
As a moisturizer //
Sometimes I use oils instead of a moisturizer, especially when I feel like that is all my skin needs. There are no specific rules for this, you'll know when an oil is enough or when it needs to be followed up by something else as well.
As a spot treatment //
Tree tea oil is generally a very good spot treatment as it has great antibacterial properties. For some reason, rosehip oil works the same way for me. If I have a bump or a spot, I put some rosehip oil on and usually it calms the spot overnight.
As a primer //
Though oils are best used at night, I love using the Fresh Seaberry Moisturizing Face Oil oil in the winter instead of my morning serum. It absorbs quite quickly and provides a very smooth base for applying makeup.
As a body moisturizer //
Dry oils work especially well as body moisturizers. They absorb quickly with no greasy residue.
As a hair treatment //
Oils can retain moisture really well, so they can help keep your hair moisturized, smooth, and less prone to breakage. They are great for taming frizzy hair as well.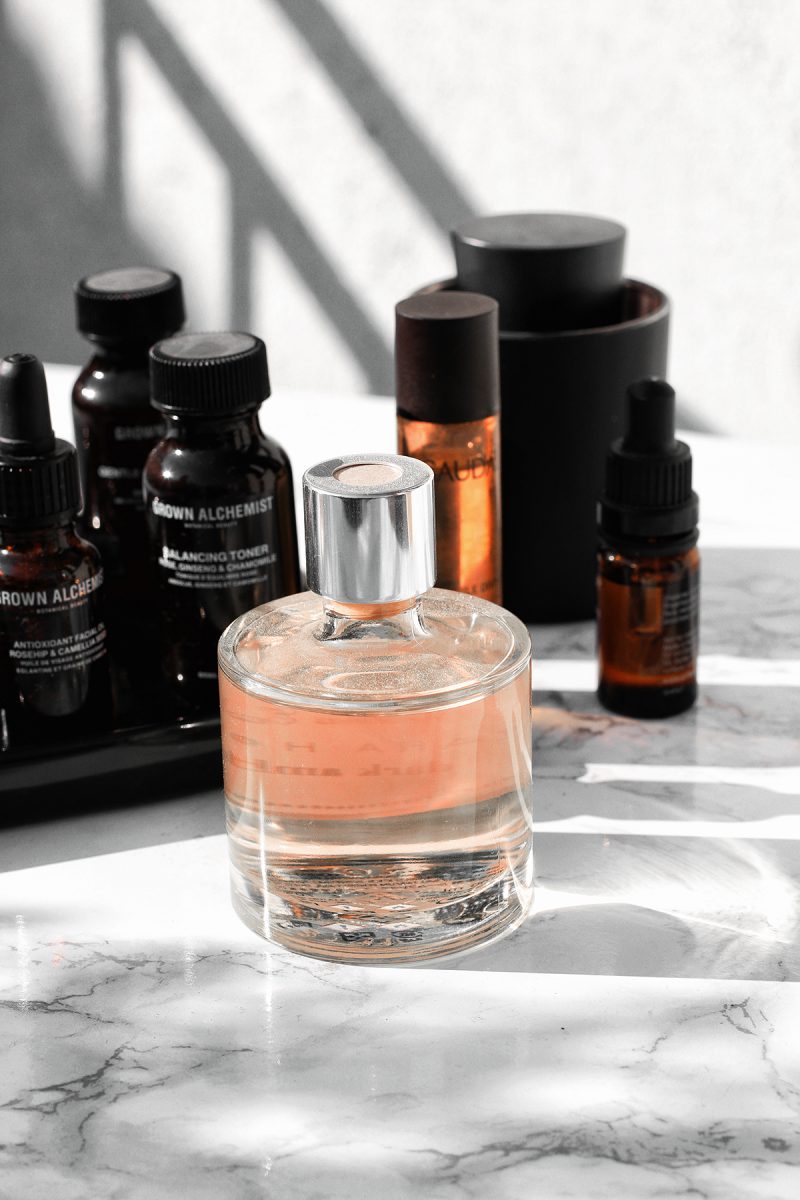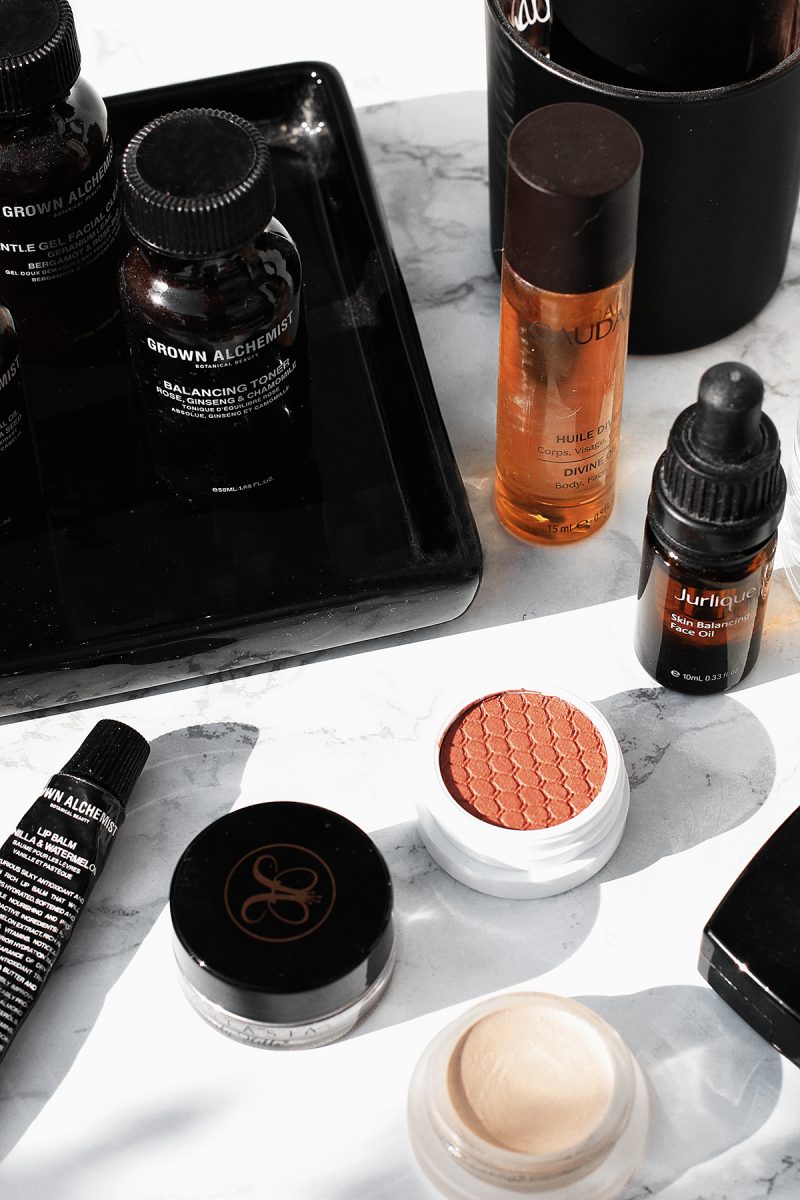 How to apply skin care oils?
There are basically two types of oils you can use: normal or wet oils and dry oils. The main difference is in their consistency and heaviness. Dry oils are more lightweight, absorb a lot faster, and leave a nice, almost matte, silky finish. It's important to use dry oils on slightly damp skin, right after a shower or cleansing.
The amount is important: in case of oils, a little goes a long way. 1 to 3 drops of oil is more than enough for your whole face. You'll know whether you have applied the right amount: if it absorbs nicely, then good. If the oils sit on your face, then you have probably used too much. If I accidentally go overboard, I just swipe away the excess.
Do not rub the oils into your face like a moisturizer. Put a couple of drops into your palm and fingers and gently dab or pat the oils into the skin. I use a press-release kind of motion, gently massaging the oil into the skin.
You can also mix your favorite oil and moisturizer, just add a couple of drops to your cream.
The when depends on personal preferences as well as the type of oil we use. I like using them both in the morning and at night, but you may want to experiment with what your skin prefers.
Can you use oil on oily skin?
One of the longest standing myths surrounding oils is that you cannot use them on oily skin. At first glance, this may even sound logical: I mean, why would you add more oils when your skin is already drowning in it?
But it's not that simple. Doing everything to strip our skin of (excess) oil is actually pretty harmful.
The oily substance on the skin is called sebum, produced by the sebaceous glands and has incredibly important functions: it acts as a waterproof, protective barrier that keeps moisture in and bacterial infections out. A balanced sebum production is essential for healthy skin, as too little will lead to dry, flaky skin. Unfortunately, too much is bad news as well, as it leads to clogged pores, inflammation, and acne.
As a general rule, our body always strives for balance.
The problem is that for some reason, many acne and oily skin products ignore this basic rule and attack oily skin with overly drying ingredients, like alcohol that strip the skin of these natural oils. And the body overcompensates for the reduction of oils by, yes, producing even more of it. In the meantime, skin is left without protection and more prone to infections. It's a vicious cycle.
Good facial oils can be the best assets in curing acne-prone skin, as they have major anti-bacterial and anti-inflammatory properties that help calm and soothe the skin. If you have oily skin, try jojoba, tree tea, evening primrose, rosehip, or chamomile oil – they can all help your skin. Do not overdo them though – once a day is more than enough.
Of course, not all skin care oils are equally good for oily skin. Some of them are comedogenic, which means that they can clog pores. Best to stay away from those, and not just if you have oily skin (see the good vs bad oils list below).
Not all oils are the same: Good oils vs bad oils
No matter what some DIY beauty enthusiasts say, you cannot just use your regular cooking oil to treat your skin. Which oils will work best for your skin is mostly personal and depends on your own skin type. However, there are some oils that are best to be avoided by all of us. That's not to say they cannot be used by anyone, but the risk is generally higher.
+ The oils you should be careful with: coconut oil, wheat germ, palm kernel, soybean oil
+ Good, non-comedogenic fatty oils: argan, avocado, jojoba, grapeseed, blackberry, rosehip, evening primrose, hemp, apricot kernel, and pumpkin seed oil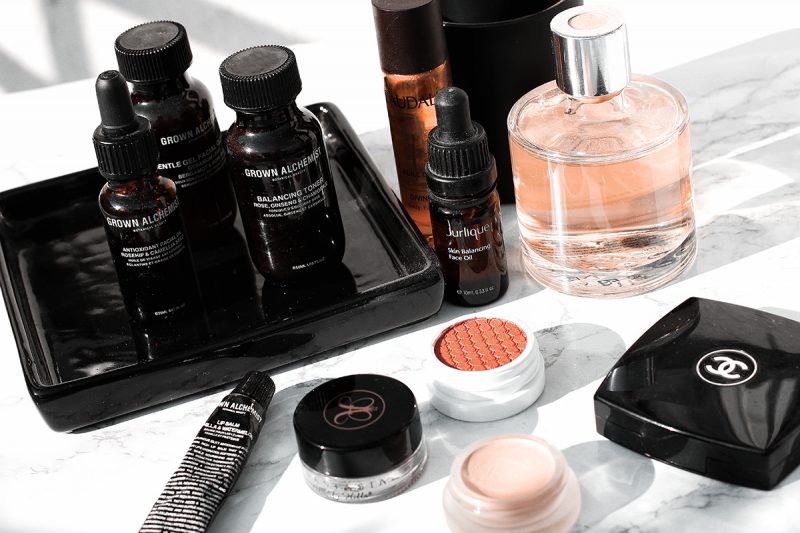 7 skin care oils to try
+ Cleanser: Bakel Pure Act Oil. This is a recent discovery and an amazing one. It gently removes all makeup and leaves the skin really soft.
+ Hair oil: Moroccanoil. I've tried my fair share of hair oils, but this is still one of my favorites. It really tames frizzy hair and leaves a smooth, silky finish.
+ Body oil: Nuxe Huile Prodigiouse. This is is a multi-usage dry oil that I mainly use for the body, but you can use it on your hair or face as well. It's really lightweight, has a nice smell and is a pretty good moisturizer. Use it after a shower, when your skin is still a little bit damp.
+ Facial oil:  Grown Alchemist Antioxidant Facial Oil: Rosehip and Camellia Seed. Full of antioxidants and fatty acids, this is a good for kind of everything facial oil. It plumps up and smoothes the skin, and provides great moisturizing and firming effects.
+ Winter facial oil: Fresh Seaberry Moisturizing Face oil. This is one of my favorite oil blends for winter. It really works under makeup, so I like using it in the morning. It's really moisturizing and helps smooth out the skin.
+ Treatment: Trilogy Certified Organic Rosehip Oil. Trilogy is world-renowned for their certified organic rosehip oil. It's a quite versatile oil with many benefits: as I said, I use it a spot treatment or if I feel my skin is a little irritated or sensitive. You can use it for dry patches or as a general moisturizer as well. I can also attest to its firming and softening effects.
+ Extra winter hydration: Indie Lee Squalane Facial Oil. Squalane is another winter hero super ingredient that helps retain moisture and keep the skin well-hydrated and soft.
More from the smart beauty series:
Double cleansing: Myth or fact?
A guide to vitamins in skin care
Does your skin really know it's nighttime? A word on night products
The truth about anti-aging without the marketing bullshit